Order OutlookPrinter
Your order is secure
Your order is handled by our partner Avangate. The order form is secured by an encrypted connection (SSL).
You can use the following purchase methods: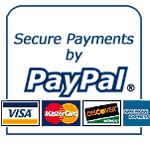 How it works
Shortly after your purchase, we will send you the license information.
This will unlock OutlookPrinter from its 14-day trial status.
NOTE: if you do not have OutlookPrinter installed on your computer, just download it from our download page.